Watering turfgrass and plants is a very important step in their health – make sure you have the best equipment to do so not just output water, but to do so effectively.
BTSI has an extensive line of irrigation equipment from the leaders manufacturers of irrigation equipment – hoses, sprinklers, nozzles, and repair items. If you want an incredible amount of choices, BTSI is your answer.

BTSI proudly carries Underhill and many other top brands.
BTSI Proudly Carries The Following Irrigation Equipment Brands & Products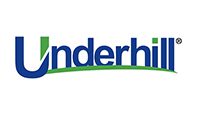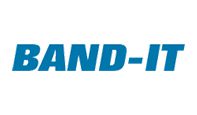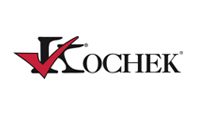 Band-it Tool F100
Band-it Tool P38

Kochek 1 1/4″ X 100′ Ultralite, High Pressure Hose IRKBH12510P-100
Kochek 1″ X 100′ Ultralite, High Pressure Hose w/Full Flow Coupling IRKBH10P-100
Kochek 1″ X 50′ Ultralite, High Pressure Hose w/Full Flow Coupling IRKBH10P-50
Kochek 1″ X 75′ Ultralite, High Pressure Hose w/Full Flow Coupling IRKBH10P-75
Kochek Dura Flow 3/4″ X 75′ Irrigation Hose IRDF075-002
Kochek GHCG10P 1″ NPSH Brass Coupling Set
Kochek GHCG75G 3/4″ NPSH Brass Coupling Set
Kochek IR36H1P1P 1″ NPSH X 1″ NPSH Hex DBL M Alum Irrigation Adapter
Kochek IR37H1P1N 1″ NPSH Rig Hex F X 1″ NPT M Alum Irrigation Adapter
Kochek IR54R1PT1P Full Time Swivel 1″ NPSH FTS RL F x 1″ NPSH M *FG*
Kochek IRGH075-CO2 3/4″ Aluminum Powder Coated Collar
Kochek IRGH100-CO2 1″ Aluminum Powder Coated Collar
Kochek IRHM075 3/4" Black Double Hose Mender
Kochek IRHM100 1" Double Hose Mender
Kochek IRHM125 1 1/4" Double Hose Mender
Kochek IRNZ009 1″ NPSH Nozzle 10-24 GPM with Bumper*
Kochek IRNZ010 1″ NPSH Nozzle 35 GPM with Bumper*
Kochek IRNZ015 1″ NPSH Nozzle 20 TO 60 GPM with Bumper*
Kochek IRNZ015-HV 1″ NPSH Nozzle 20 TO 100 GPM with Bumper*
Kochek IRNZ022 1″ Aluminum Flat Spray Nozzle
Kochek IRNZ023 Aluminum Shower Nozzle
Kochek IRNZ027 Adjustable Fan / Stream Nozzle
Kochek IRNZ028 Multi-Mist Nozzle Includes 3 tips & Allen Wrench
Kochek IRNZ031 Tournament Nozzle w/Brass Shut Off
Kochek IRNZ033 Residential Nozzle
Kochek IRPROP-AD1 Liquid Proportioner (includes 1 mixing bottles and carrying )
Kochek KFS15FV Floating Strainer, 1 1/2″ NH with Foot Valve
Kochek KG105-A Gasket each
Kochek KIR37S1PG Adapter 1″ Female x 3/4″ Male
Kochek KIR37SG1P Adapter 3/4″F x 1″M
Kochek KIRBL156 Bunker Strainer with 1 1/2″ NPSH Swivel Fitting
Kochek KIRBWPS-AD1 Pellet Applicator
Kochek KIRBWPS-AD2 Deluxe Pellet Applicator
Kochek KIRDF075-003 Kochek Dura Flow 3/4″ X 100′ Irrigation Hose
Kochek KIRDF100-003 Kochek Dura Flow 1″ X 100′ Irrigation Hose IRDF100-003
Kochek KIRDF100-UNC-300 1" X 300′ Irrigation hose uncoupled – Dura Flow
Kochek KIRGC075-003 3/4″ X 100′ Kochek Clear GHT Hose
Kochek KIRGC100-003 1″ X 100′ Kochek Clear GHT
Kochek KIRGH075-003 3/4″ X 100′ Kochek Green GHT Hose
Kochek KIRGH100-003 1″ X 100′ Kochek GH Green Hose
Kochek KIRGH100-125 FF Custom 1" Irrigation hose – GH Series w/ Optional Full Flow Coupling
Kochek KIRGH100-CGC KIT (2)1″ NPSH Aluminum Powder Coated Collar (2) Brass Ends
Kochek KIRGH100-HMC KIT (2)1″ NPSH Aluminum Powder Coated Collar (1) IRHM100 Black Mender
Kochek KIRNZ036-55 55 GPM Fixed Gallonage Nozzle 3/4″
Kochek KIRS36S11P 1/4 Turn Adapter w/Collar 1″ Storz X 1″ NPSH m
Kochek KIRS37S11P 1/4 Turn Adapter w/Collar 1″ Storz X 1″ NPSH F
Kochek KIRSQCK-075-44K Quick Coupling Key with Relief Valve 3/4″
Kochek KIRSQCK-100-55K Quick Coupling Key with Relief Valve 1″
Kochek KIRSQCK-150-C151K Quick Coupling Key with Relief Valve 1.5″
Kochek KRS Rolling Sprinkler Base Only (Head not included)
Kochek NZ015-KIT Rebuild Kit for NZ015 Nozzle KIT
Kochek Pellet Applicator Bowl & Gaset KIRPA-004
Kochek USR-2-FL Sprinkler Head Hose Adapter, 1″ Threads
Kochek USR-5-FL Quick Coupler Key Hose Adapter, 1″ NPT F w/Reinforced hose

Underhill UHS-101 Brass Hose Swivel 1″FPT x 1″MHT outlet
Underhill UA-BA107FM 3/4″ M to 1″ F Brass Hose Adapter
Underhill UA-BA107MF 1″ M to 3/4″ F Brass Hose Adapter
Underhill UA-DD24 Deep Drip™ 24½" Spikes for trees and bushes with medium depth roots Each
Underhill UA-ERR Extra-Long Shaft On/Off Key – Super heavy duty 15″ long metal key designed for Rain Bird electric-valve-in-head golf sprinklers
Underhill UA-ERT Extra-Long Shaft On/Off Key – Super heavy duty 15″ long metal key designed for Toro electric-valve-in-head golf sprinklers
Underhill UA-G12-C5 Gulp™ Water Removal Suction Pump. Heavy Duty. 21″ Pump. 18″ Discharge Tubing Each
Underhill UA-G1236-C5 Gulp™ Water Removal Suction Pump. Heavy Duty. 21″ Pump. 36″ Discharge Tubing Each
Underhill UA-G12S-C CLEAR Gulp™ Water Removal Suction Syringe Pump. 12″ Pump Each
Underhill UA-G3636-CK Big Gulp™ UltraMax Water Removal Suction Pump. Heavy Duty. 36″ Pump. 36″ Discharge Tubing w/ Mudguard Each
Underhill UA-G3672-CK Big Gulp™ UltraMax Water Removal Suction Pump. Heavy Duty. 36″ Pump. 72″ Discharge Tubing w/ Mudguard Each
Underhill UA-LPWWASHNK LiquidPro™ Wetting Agent Applicator Gun; Control on/off; Shower Head Nozzle; High Flow Plastic Valve; 3/4″ inlet +
1″MHTx¾"FHT Adapter Each
Underhill UA-PPB PelletPro™ Bowl Canister Gasket Included Each
Underhill UA-PPBG Gasket for PelletPro™ Bowl
Underhill UA-PPQ-100-PL PelletPro™ In-Line Applicator: 1″ FHT inlet, 1″ MHT Outlet with free Tournament -Ready Pellet EACH
Underhill UA-PPWA50K PelletPro™ Wetting Agent Applicator Gun; Control on/off; Cloudburst Nozzle; High Flow Plastic Valve; ¾" inlet + ¾"MHTx1″FHT Adapter EACH
Underhill UA-RP221 RollerPro™ 22″ Portable ¾" & 1" Sprinkler Base Each
Underhill UA-SKTRB SuperKey XL™, 9 in 1 Combo Tool for servicing RainBird and Toro Golf Sprinklers Each
Underhill UCV075H Brass Shut Off Valve High-Flow 3/4″
Underhill UDN-10DrainBlaster™ Cleaning Nozzle, 1″ Hose Thread Each
Underhill UH10-050B 1″ X 50′ Ultramax Hose Blue Each
Underhill UH10-050G 1″ X 50′ Ultramax Hose Green Each
Underhill UH10-050R 1″ X 50′ Ultramax Hose Red Each
Underhill UH10-075R 1″ X 75′ Ultramax Hose Red Each
Underhill UH10-100B 1″ X 100′ Ultramax Hose Blue Each
Underhill UH10-100C 1″ X 100′ Ultramax Hose Clear Each
Underhill UH10-100G 1″ X 100′ Ultramax Hose Green Each
Underhill UH10-100R 1″ X 100′ Ultramax Hose Red Each
Underhill UH100-CB120 1″ X 120′ Ultramax Hose Blue Custom length Each
Underhill UH100-CB125 1″ X 125′ Ultramax Hose Blue Custom length Each
Underhill UH100-CB135 1″ X 135′ Ultramax Hose Blue Custom length Each
Underhill UH100-CB150 1″ X 150′ Ultramax Hose Blue Custom length Each
Underhill UH100-CG150 1″ X 150′ Ultramax Hose Green Custom length Each
Underhill UH100-CR135 1″ X 135′ Ultramax Hose Red Custom length Each
Underhill UH100-CR150 1″ X 150′ Ultramax Hose Red Custom length Each
Underhill UH75-050B 3/4″ X 50′ Ultramax Hose Blue Each
Underhill UH75-050PRO-G 3/4″ X 50′ Proline Gold Series Each
Underhill UH75-075C 3/4″ X 75′ Ultramax Hose Clear Each
Underhill UH75-075R 3/4″ X 75′ Ultramax Hose Red Each
Underhill UH75-100B 3/4″ X 100′ Ultramax Hose Blue Each
Underhill UH75-100C 3/4″ X 100′ Ultramax Hose Clear Each
Underhill UH75-100G 3/4″ X 100′ Ultramax Hose Green Each
Underhill UH75-100PRO-G 3/4″ X 100′ Proline Gold Series Each
Underhill UH75-100R 3/4″ X 100′ Ultramax Hose Red Each
Underhill UH75-100R 3/4″ X 100′ Ultramax Hose Red Each
Underhill UH75-CB125 3/4″ X 125′ Ultramax Hose Blue Each
Underhill UH75-CR125 3/4″ X 125′ Ultramax Hose Red Custom length Each
Underhill UHN-R150S HoseTap for Rain Bird Eagle 900 Series includes 1″ Brass Swivel & 3/4″ Adapter EACH
Underhill UHN-T100S HoseTap™ HN-T100 Adapter with HS-101 Brass Swivel & A-BA107FM ¾"MHTx1″FHT Adapter
Underhill UHN-T150S HoseTap™ HN-T150 Adapter with HS-101 Brass Swivel & A-BA107FM ¾"MHTx1″FHT Adapter
Underhill UHN1500CV Yellow Precision™ Rainbow™ Nozzle with Brass High Flow Control Valve and ¾"MHTx1″FHT Adapter Each
Underhill UHN2300CV Green Precision™ Rainmaker™ Nozzle with Brass High Flow Control Valve and ¾"MHTx1″FHT Adapter Each
Underhill UHN4800CV Blue Precision™ Cloudburst™ Nozzle with Brass High Flow Control Valve and ¾"MHTx1″FHT Adapter Each
Underhill UHN5000CV Red Precision™ Cyclone™ Nozzle with Brass High Flow Control Valve and ¾"MHTx1″FHT Adapter
Underhill UHNCO75 CoolPro™ fog nozzle with aluminum valve, ¾"FHT
Underhill UHNR-125S HoseTap for Rain Bird Eagle 700 Series includes 1″ brass swivel and 3/4″ adapter Each
Underhill UHRBM-10-C 1″ Brass Coupling EACH
Underhill UHS-075 Brass Hose Swivel ¾"FPT x ¾"MHT outlet
Underhill UHS-100 Brass Hose Swivel 1″FPT x ¾"MHT outlet
Underhill UHS-151 Brass Hose Swivel 1 ½" FPT x 1″MHT outlet
Underhill UIHB-1010 1 Gallon InLine Applicator for liquid wetting agents Each
Underhill UNG200-8S PatternMaster; Gold Series Nozzle, 8 Selectable Spray Patterns Each
Underhill UNG200-TW Extender Water Wand Spray Nozzle; Telescoping 28-41″ Each
Underhill UNG450 Magnum™ Nozzle, ¾" FHT Inlet
Underhill UNG500-SFH-10 Magnum UltraMax Full Throttle Nozzle 1″ FHT
Underhill UNG550-DFH-10 Magnum UltraMax Turbo Shift High Flow Nozzle 1″ FHT
Underhill UNG550-DFH-75 Magnum UltraMax Turbo Shift Nozzle 3/4″ FHT
Underhill UNG650-DFH-10 Turbo Shift High Flow Economy Plus Nozzle 1″ FHT
Underhill UQCA-075100 Anchor Claw for ¾" and 1″ Quick Couplers
Underhill UQCA-075100 Anchor for 1½" Quick Couplers EACH
Underhill UQK-075 Quick Coupler Key; ¾"MPT x ½"FPT outlet
Underhill UQK-100 Quick Coupler Key; 1″MPT x ¾"FPT outlet
Underhill UQK-150 Quick Coupler Key; 1½"MPT x 1¼"FPT outlet
Underhill UQV-075R ¾" Brass Quick Coupler; Single Slot; Rubber Cover
Underhill UQV-100R 1″ Brass Quick Coupler; Single Slot; Rubber Cover
Underhill UQV-150R 1½" Brass Quick Coupler; Single Slot; Rubber Cover
Underhill USI100F 1″ MPT Full Circle Brass Impact Sprinkler
Underhill USI100P 1″ MPT Part/Full Circle Brass Impact Sprinkler
Underhill USN2-75 Sweeper 2″ Power Nozzle-3/4″ FHT Inlet Each
Underhill USN6-75 Super Sweeper 6″ Power Nozzle-3/4″ FHT Inlet Each
Underhill USPM 103 Toro Infinity Series Snap-In Marker w/ one engraving EACH
Underhill UTTRC-007 Turbo Trim 7″ cutting blade
Underhill UTTRC-008 Turbo Trim 8″ cutting blade
Underhill UTTRC-100 Turbo Trim Tool without cutting blade
Share Our Irrigation Equipment Product Line