Whether you are spreading granular fertilizer, soil amendments, or ice melt, our spreaders provide a precise and efficient application.
BTSI has the best quality spreaders for each type of application – rotary spreaders, drop spreaders, utility vehicle spreaders, etc. We are the best source for quality spreaders in the business.

BTSI proudly carries Earthway Spreaders and many other top brands.
BTSI Proudly Carries The Following Spreader Brands & Products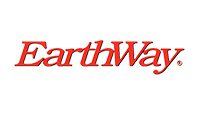 Earthway C25HD Professional Tow Broadcast Spreader
Earthway E2100P Estate Spreader Pneumatic Wheels
Earthway E2130 Quad Release Spreader w/Salt Deflector
Earthway E2130S High Output Spreader for Sand
Earthway E2150 Commercial 50lb Broadcast Spreader
Earthway E2170 Commercial 100 lb. Broadcast Spreader
Earthway E3400 Ergonomic Hand Held Seeder/Spreader
Earthway E77002 Heavy Duty Rain Cover (2170 Series, C24, C25, M21 Series, M40)..
Earthway E77009ECM 12 volt Motor Speed Control for all 12 volt spreaders
Earthway E77016 Bag Calibrator
Earthway E77202 Ev-N-Spred Control Center for C-Series Push Models.
Earthway EC22HD Professional . Broadcast – Painted
Earthway EC22HDS Professional . Broadcast – Stainless Steel
Earthway EC24HD Professional 100 Lb. Broadcast w/Heavy-duty axle support
Earthway EC24HDS 100# Professional Series Spreader w/stainless steel frame.
Earthway EC24HDS-SU 100# Professional Series Spreader w/stainless steel frame Semi-Assembled
Earthway EM40ECM Professional 100lb. 12 volt Stainless Steel Broadcast with ESS ~ Electronic Solenoid Shut-off and Electronic Control Module
Earthway EM80ECM Professional 250lb. 12 volt Stainless Steel Broadcast with ECM – Electronic Control Module
Share Our Spreader Product Line