Whether you're growing turfgrass, ornamental plants, flowers or trees they all have one thing in common. They need to be fed to survive. Fertilizer is that food from which plants survive and thrive.
We have the experience in every facet of fertilizers. Granular and liquid fertilizer to feed the soil. Foliar Fertilizer to feed the plant through its leaf tissue. Organic Fertilizers for everything from your flowers or your lawn to golf course or sports field.

BTSI proudly carries Ocean Organics and many other top brands.
BTSI Proudly Carries The Following Fertalizer Brands & Products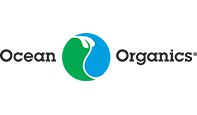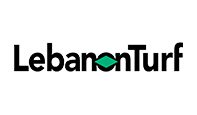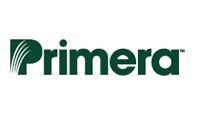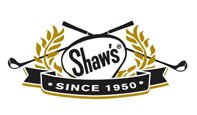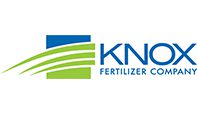 Amaize Foliar 4-0-0
Amaize Minors
Amaize Roots 5-1-2
Ammonium Sulfate 21-0-0 Soluble

Emerald Isle Fairway 30-0-0
Emerald Isle SeaQuential Fairway 6-0-2
Emerald Isle SeaQuential w/Micros 7-0-1
Emerald Isle True Foliar Ca
Emerald Isle True Foliar K
Emerald Isle True Foliar MgMn
Emerald Isle True Foliar N
Emerald Isle True Foliar N-K
Emerald Isle True Foliar NPK
Emerald Isle True Foliar P
Emerald Isle True Foliar Si

Gypsum
Gypsum Greens Grade SGN 90

HydraSmart Defoamer
HydraSmart Hydra-Boost 3-10-16
HydraSmart Hydra-Cal 10%
HydraSmart Hydra-Cal 4-0-0 6% Ca
HydraSmart Hydra-Carb 1-0-3
HydraSmart Hydra-Fuse 18-3-6
HydraSmart Hydra-Green 25-0-0
HydraSmart Hydra-Gro 30-0-0
HydraSmart Hydra-Humic 0-0-8
HydraSmart Hydra-Humic 20
HydraSmart Hydra-Kace 0-0-29
HydraSmart Hydra-Minors
HydraSmart Hydra-Phite Plus
HydraSmart Hyrda-Mn Combo
HydraSmart Mineral Miner 21-0-0
Hyrda-Fence 12% Si

Lebanon Country Club 10-18-18 1.8 WIN Greens SGN 145
Lebanon Country Club 8-4-24 1.6 WIN SGN 145
Lebanon Country Club MD 18-0-18 SGN 80
Lebanon Country Club MD 18-3-18 78% Meth-Ex 1.5 Fe .65% Mg .5% Mn SGN 80
Lebanon Country Club MD 21-0-15 90% Meth-Ex 3% Fe SGN 125
Lebanon Country Club MD 22-0-16 SGN 80
Lebanon NX-PRO 17-0-17 67% MethEx SGN 145
Lebanon ProScape 13-0-5 50% Mesa 100% Expo .067 Aceleprpyn .167 Dimension SGN 220
Lebanon ProScape 19-0-24 100% Meth-Ex 100% Expo .067Aceleprpyn .167 Dimension SGN 145
Lebanon ProScape 19-0-24 100% Meth-Ex 100% Expo .067Aceleprpyn .167 Dimension SGN 145
Lebanon ProScape 19-0-9 50% MESA 100% EXPO .067 Aceleprpyn .253 Dimension SGN 220
Lebanon ProScape 2254796 30-0-10 100% Meth-Ex, 100% Expo 145 SGN – .067 Acelepryn, .167 Dimension
Lebanon ProScape 25-0-5 51% MESA 100% Expo .067Aceleprpyn .167 Dimension SGN 145

Nutri-Grow Calci-phite with N-Riched Technology

Ocean Organics Early Bird 3-0-1
Ocean Organics Early Bird Liquid
Ocean Organics Grand Prize (5-7-4)
Ocean Organics SeaBlend 12-0-12
Ocean Organics SeaBlend 12-4-5 Greens Grade
Ocean Organics SeaBlend Super Starter 5-7-5

Perfect Blend 4-4-4 40 Micron
Perfect Blend 8-4-5 40 Micron
Plant Fitness Essentials
Plant Fitness Performance
Plant Fitness Performance 20-0-0
Plant Fitness Steady
Plant Fitness Steady 14-2-14
Plant Fitness Strength
Plant Fitness Strength 0-0-29
Plant Marvel 0-50-30 PK Plus
Plant Marvel 10-20-30 Potash Special
Plant Marvel 12-31-14 Flowering Plants
Plant Marvel 13-0-44 HI-K Special
Plant Marvel 20-20-20
Plant Marvel 28-8-18 Bent Special
Potassium Nitrate 13-0-44
Potassium Nitrate 13-0-44 Soluable
Primera Professional 20-2-15 25% Organic, 25% UFLEXX SGN 200
Primera Professional 10-18-22 50% Nutralene SOP 150 SGN
Primera Professional 16-4-8 20% s 100% Ammoniacal SGN 150
Primera Professional 21-2-20 75% Umaxx 25% Uflexx SOP SGN 150
Shaw's 0-0-7 SOP & .067% Acelepryn – 150 SGN
Shaw's 10-0-10 with 70% XRT, SOP & .067% Acelepryn – 150 sgn
Shaw's 100% SurfCote 4 33-0-10 SOP .067% Acelepryn SGN 150
Shaw's 1113269 XRT 15-0-5 .38% Barricade SGN 230
Shaw's 11142XX 19-0-5 XRT 35% w/.10 Dimension, MOP, SGN 230
Shaw's 21-0-4 + .20 Imidacloprid 50% PSCU
Shaw's 5114299 SurfCote 6 36-0-6 w/ .10% Dimension MOP Gro-Gard SGN 230
Shaw's 5328979 SurfCote 4 Fairway 30-0-10 .167& Dimension .067 Acelepryn SGN 150
Shaw's 5328981 SurfCote 4 Fairway 30-0-10 .167& Dimension .067 Acelepryn SGN 150
Shaw's 5328989 SurfCote 4 36-0-6 w/Dimension & Acelepryn SGN 150
Shaw's 5328999 SurfCote 4 36-0-6 w/ .167% Dimension & .067% Acelepryn SGN 230
Shaw's 5329289 SurfCote 4 Fairway 30-0-10 .222% Dimension .067% Acelepryn SGN 150
Shaw's 5329291 SurfCote 4 Fairway 30-0-10 .222% Dimension .067% Acelepryn SGN 150
Shaw's 5329609 SurfCote 4 Fairway 30-0-10 .253% Dimension .067% Acelepryn SGN 150
Shaw's 5329611 SurfCote 4 Fairway 30-0-10 .253% Dimension .067% Acelepryn SGN 150
Shaw's 6308589 28-0-10 100% XRT®; SOP; Gro-Gard®; 0.20% Merit® SGN 150
Shaw's 6318881 XRT Fairway 30-0-0 .167& Dimension .067 Acelepryn SGN 150
Shaw's 6327819 28-0-10 100% XRT®; SOP; Gro-Gard™ 0.067% Acelepryn SGN 150
Shaw's 6327821 28-0-10 100% XRT®; SOP; Gro-Gard™ 0.067% Acelepryn SGN 150
Shaw's 6328869 XRT 30-0-0 .167% Dim .067% Acel SGN 230
Shaw's 6328879 XRT Fairway 30-0-0 .167% Dimension .067 Acelepryn SGN 150
Shaw's 6328882 XRT Fairway 30-0-0 .167& Dimension .067 Acelepryn SGN 150
Shaw's 6644609 25-0-5 50% XRT®; Urea; SOP; Gro-Gard™ SGN 150 BAG
Shaw's 6646569 28-0-18 100% XRT; SOP; Gro-Gard SGN 150 BAG
Shaw's Surfcoat 6 40-0-0 SGN 230 .222% Dimension .067% Acelepryn
Shaw's SurfCote 4 33-0-10 .067% Acelepryn SGN 150
Shaw's SurfCote 4 33-0-12 .067% Acelepryn SGN 150
Shaw's Surfcote 4 24-0-22 SGN 150
Shaw's SurfCote 4 36-0-6 w/ .167% Dimension & .067% Acelepryn SGN 230 1000
Shaw's SurfCote 4 36-0-6 w/Dimension & Acelepryn SGN 150
Shaw's XRT 19-0-5 w/.10 Dimension, MOP, SGN 230
Shaw's XRT 21-0-4 .20% Merit, 50% XRT, 50% MOP sgn 230
Shaw's XRT 21-0-4 .20% Merit, 50% XRT, 50% MOP sgn 230
Shaw's XRT 25-0-10 w/.17 Dimension,MOP, SGN 150
Shaw's XRT 30-0-6 with 50% XRT SGN 230
Shaw's XRT 30-0-6 with 50% XRT SGN 230
Shaw's XRT 44-0-0 with 100% XRT SGN 230
Shaw's™ 33-0-12 100% SurfCote® N – 4 Month; SOP; Gro-Gard® SGN 150
Shaw's™ 15-0-5 25% XRT®; SOP; 1.58% Viper® SGN 150
Shaw's™ 30-0-6 with 50% PCU, Urea & MOP SGN 230
Spring Valley 0-0-62 Muriate of Potash SGN 200 Coarse
Spring Valley 10-20-10 SGN 150, NUTRILIFE, REGAIN, SOP, (PREVAIL) .
Spring Valley 10-50-0 MAP SGN 150
Spring Valley 15-02-15 + .20 Mallet (50% Nutralene, SOP) SGN 150
Spring Valley 19-0-4 25% MU 25% PSCU MOP SGN 200
Spring Valley 19-00-03 + .125 Dimension (30% PSCU), MOP
Spring Valley 20-0-5 + Surge, 25% XCU MOP SGN 200
Spring Valley 21-0-08 + .2 Imidicloprid (50%PSCU), MOP
Spring Valley 21-0-11 Bio-Kote (93% Nutralene, SOP, 0.9 Fe) SGN 150
Spring Valley 4-4-0 STD, 2% FE, 3.2% CA, 1.4% S, TOP CUT SGN 200 .
Spring Valley17-0-0 .37 Prodiamine, Regain, Pro Grow SGN 200
Spring Valley19-0-4 .37 Prodiamine (25%PSCU), MOP SGN 200
Sulfate of Potash 0-0-50 Greens Grade
Sulfate of Potash 0-0-50 SGN 150
Sulfate of Potash 0-0-50 SGN 200

Umaxx 46-0-0 SGN 200
Urea Granular 46% 46-0-0 SGN 200
Share Our Fertalizer Product Line